Nothing is more frustrating that spending money on a gorgeous manicure only to step outside and smudge your perfect polish on your keys! Fortunately, with Nail Fraud's stylish nail polish strips, you'll never have to worry about this happening again! Our trendy and sexy dry manicure strips are easy to apply and will last for weeks! Want to switch up styles? No problem! These nail polish strips come off easily with a swipe of nail polish remover. Within a matter of minutes you are ready to apply your next nail polish design. Nail Fraud nail polish strips truly are the better way to paint your nails!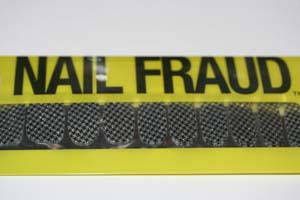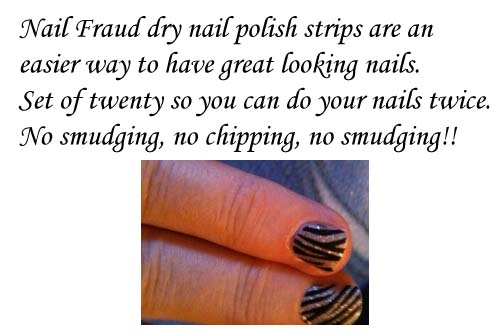 STEP 1: File clean nails and swipe them with a little nail polish remover to wipe away any oils.

STEP 2: Select the best fitting strip for each nail and remove the backside of the strip.

STEP 3: Gently stretch the strip for a perfect fit and to help prevent hard-to-remove air bubbles. Firmly smooth the strip over the entire nail.

STEP 4: Use the enclosed emery board to cut off the excess.